[wlm_firstname], your course registration is almost complete.
Please do not close your browser. Before continuing here's a SPECIAL DISCOUNTED OFFER that is available to you today only as our newest student:
Add the YA Workshop to Your Account and Save 70%!
(It works hand-in-hand with your Write Young Adult Fiction course)
In this lively and fun video based training program, author and mentor Steve Alcorn teams up with young adult novelist and screenwriter Dani Alcorn to show you how to achieve success in the YA category.
Featuring lively discussions between Steve and Dani, this engaging YA Workshop gives you plenty of new tools and shows you how to use the techniques of top-selling authors to create your own finished novel.
In these video based step by step tutorials, you'll learn and practice:
What Makes Great Young Adult Fiction
Viewpoints that work best for Young Adults
Create a Vibrant Narrative Voice
Dialogue for Young Adults
Polishing Your Manuscript
Cover Art that Sells Young Adult Novels
In addition to the 7 hours worth of video lectures and panel discussions between Steve and Dani, the YA Workshop includes extensive supplemental materials, featuring reference lists, exercises, checklists, and handy reference sheets.
More than 1000 students have taken the YA Workshop and rated it 5 out of 5 stars!
Whether this is your first Young Adult novel or you're an experienced author looking for new techniques, the YA Workshop has what you need to get your YA idea published.  
The YA Workshop fits in perfectly with everything you'll learn from the Write Young Adult Fiction course you have just signed up to.  It helps further cement the information you're learning from the course, giving you brand new angles and ideas to consider and is delivered on your screen by two bonafide YA experts.
Steve is the author of many novels and non-fiction books. His publications include mysteries, young adult novels, a romance novel, children's books, history and the writer's guide How to Fix Your Novel.
During the past decade he has helped more than 30,000 aspiring authors structure their novels. Many of his students are now published authors.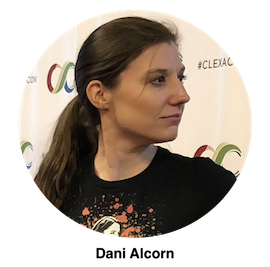 Dani is a Chicago-based screenwriter. She is the author of the Young Adult novel The Last Telepath, and three screenplays: A Quintessence of Dust,
How to Catch an Englishman, and Do No Harm.
Dani graduated Summa Cum Laude from Northwestern University, where she majored in Psychology and Radio, Television, & Film.
You'll get full lifetime access to the YA Workshop. You can watch and learn from Steve and Dani right alongside your Write Young Adult Fiction course. With these 2 powerful training programs at your side you can become a true young adult fiction expert – all from the comfort of your home!
[brainTreePayment id="10″]
"I enjoyed the step-by-step process of this course. I went through it once without stopping. Now I'm going back to the sections I need to work on my YA novel."
Cathy Chapman
"The Workshop was worth it for the insight on structuring alone. The section on scene and sequel really took my writing to new heights and for that I am truly grateful."
Nakia Cook
"A MUST for a writer in young adult genre (beginner or otherwise). I really enjoyed this training. It helped me to improve my writing and gave me a set of tools to make my characters, plot and settings stronger, more vivid and compelling. I would recommend the workshop to everyone who's writing a young adult fiction"
Lana P
"Great training – fun presentation and engaging. I've taken quite a few courses, and the casual, conversational tone of these lessons is by-far my favorite style. It really keeps you engaged with the material!"
Hunter Olson
"The addition of Dani Alcorn to these tutorials makes them more relevant to the subject, while Steve Alcorn's expertise fortifies the process. Overall, a fantastic program for learning to author novels on the whole, and especially those with a focus on young adults"
Ryan Davies
"The set up of the videos makes this feel like you are sitting in on a small private writing group. This workshop gets a big thumbs up"
Rachel Frank